NFL Alumni Service Center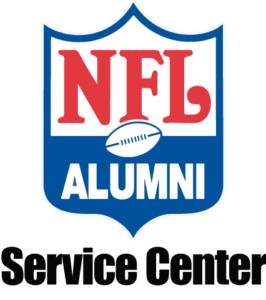 The NFL ALUMNI JOB TRAINING SERVICE CENTER is a unique workforce development hub that specifically intends to assist veterans, employed, self-employed or unemployed current and former on and off-field personnel and their spouses. It utilizes a holistic approach to assist in creating an efficient and centralized operation through combined resources, experience, commitment, and successes of other organizations to work together to achieve one common goal: preparing candidates to be employable, successful entrepreneurs or to build the capacity of their existing business enterprise. The program was developed by Jonah Cooper, Jr and Lenward (Jay) Bentley, Jr in collaboration with the NFL Alumni Association.
Helping America Negotiate Opportunities and Jobs (HANOJ) is the signature program of Executive Director Jonah Cooper, Jr and the conduit to the operation of the NFL Alumni Job Training Service Center. Professionals work together to utilize enhanced case management techniques and pre-employment coaching, evaluate the effectiveness of integrated occupational and academic course work, enhance cultural suitability, design and introduce new curricula, and develop strategic processes. The program better tracks candidate progress and employer needs. Diversity and inclusion strategies are woven into all that HANOJ does making it possible for businesses to reach new workforce talent previously underutilized and reach a new frontier market.
The NFL Alumni Job Training Service Center consists of consulting experts with long-term and wide-ranging national expertise in the fields of workforce development, leadership development, apprenticeships, diversity training, supplier development, business engagement, entrepreneurship, government relations, education & training, healthcare, non-profit management, construction trades, and energy solutions. We are committed to helping develop strategic partnerships for the "possible" that might otherwise be overlooked.