Caring for Kids
In our efforts to support community-based organizations and initiatives, we have created many partnerships across the country to support charities that serve children and families. Funds raised are used to support their programs that touch the lives of many children and families in need. That work varies in scope but all are aimed at helping our communities thrive. None of this is possible without the power of the individual donor. There is power in a community united, a sense of "oneness" that joins people together.
Donate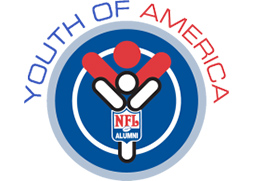 NFL Alumni Youth of America
NFL Alumni fosters youth fitness and safety programs thru sports. Central to this mission is a sustained commitment to sponsoring supervised activities where meaningful social interaction can take place between adults and youngsters. The idea is to present prominent and successful athletes as role models.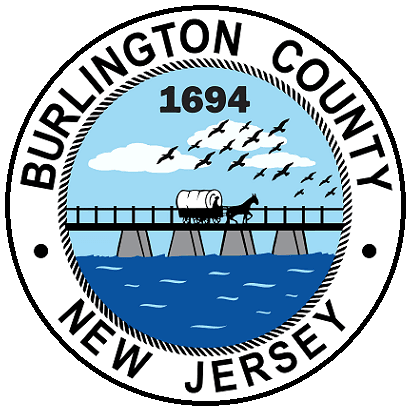 Burlington County DCP&P
Child Protection and Permanency is New Jersey's child protection and child welfare agency within the New Jersey Department of Children and Families. Its mission is to ensure the safety, permanency, and well-being of children and support families.

Happy Hills Farm
Happy Hill Farm (HHF) is a Christian boarding and day school serving at-risk children from North Texas and worldwide. HHF is an accredited K-12 school and offers a diverse range of learning experiences and Christian education.

No Hungry Kids Maryland
No Hungry Kids Maryland (NHKM) works to ensure all children have access to the nutrition needed to grow and thrive. During the coronavirus pandemic, NHKM awarded approximately $200,000 to school districts and community organizations in Maryland. This funding guaranteed that children continued to access food while schools were closed amidst the pandemic

St. Joseph's Children's Hospital
St. Joseph's Children's Hospital's commitment is to sustaining and improving individual and community health, with a special concern for those who are poor, vulnerable, and underserved. The hospital's vision is "creating a healthier future for all…inspired by faith, fueled by innovation, and driven by exceptional people.

Children's Healthcare of Georgia
For more than 100 years, Children's Healthcare of Georgia has been committed "to making kids better today and healthier tomorrow." Children's Healthcare of Georgia is the premier pediatric health care provider in Georgia, with three hospitals and multiple neighborhood locations.

Center for Child Protection
In partnership with local law enforcement, medical providers, mental health professionals, and Child Protective Services, The Center of Child Protection reduces the trauma of children who are victims of crime or may have witnessed a crime. Services provided include mental health therapy (in both English and Spanish), physical abuse and sexual abuse evaluations, and community education workshops

Ed Reed Foundation, Inc.
The mission of the Ed Reed Foundation, Inc. is to provide character-building opportunities by inspiring at-risk youth with athletic initiatives founded on mentorship, leadership, and exposure to new environments. The foundation's programs include the Ed Reed Academy, R.E.E.D. for SEED Scholarship, and special events such as Thanksgiving food giveaways and Christmas Toys for Tots.

Special Olympic Texas
Special Olympics Texas (SOTX) provides year-round sports training and competition for children and adults with intellectual disabilities. SOTX transforms lives by empowering its athletes to participate in physical fitness activities, demonstrate courage, experience joy, and build strong relationships with other SOTX athletes, volunteers, and their community.

Special Olympics Ohio
Special Olympics Ohio (SOOH) provides year-round sports training and competition for children and adults with intellectual disabilities. The organization offers 18 competitive sports activities for nearly 22,000 children and adults. SOOH gives its athletes a safe space to develop physical fitness, demonstrate courage, experience joy, and participate in a sharing of gifts, skills, and camaraderie with their families, other Special Olympics athletes, volunteers, and the community.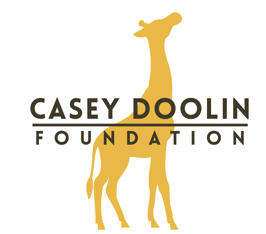 Casey Doolin Foundation
In 2012, Casey Doolin, daughter of Jim and Ping Doolin, was diagnosed with leukemia during her senior year at St. Joseph's University. She underwent extensive treatments at Children's Hospital of Philadelphia lasting more than a year. Casey lost her battle at age 23. Knowing their daugther's love of children, community service, and helping those less fortunate, they established the Casey Doolin Foundation in 2014, a 501(c)(3) non-profit, as a tribute in her memory.

Win Win Entertainment
Win Win Entertainment is a national nonprofit that brings smiles to hospitalized children by arranging in-person and virtual visits from professional athletes, performers, and entertainers. The organization currently operates in 12 cities and has no paid staff. All performers donate their time for all events.

The Morlon Greenwood Foundation
The Morlon Greenwood Foundation (MG52) provides socially and economically disadvantaged students with high-quality, community-based, innovative programs designed to sharpen their academic, athletic, and social skills.

Umbrella Club
The Umbrella Club is a community-based charity with the mission of providing compassionate support for local families and children in need. The Umbrella Club gives out $200,000 annually.

SPEAKLIFE
Speaklife empowers coaches, players and parents to change the culture of sports- which in turn, changes what an entire generation believes about success and true significance. We don't just instill a healthy perspective of the game, we influence future generations to become healthy people- PHYSICALLY, MENTALLY AND SPIRITUALLY